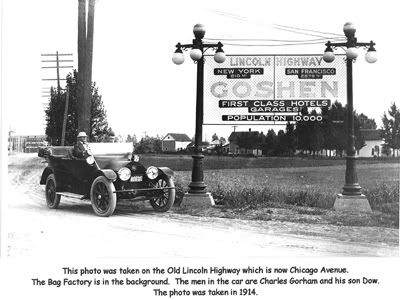 Photo and caption courtesy of Goshen Historical Society.
This well known photo shows Goshen residents driving the Lincoln Highway in 1914. Visible in the background is the Chase Bag Company building. Chase Bag closed down years ago, but the building has been remodeled and is now a collection of shops, artists studios, and restaurants, known as
The Old Bag Factory
.
If you attend the
17th Annual National Conference
of the
Lincoln Highway Association
in South Bend this summer, a visit to The Old Bag Factory is on the agenda.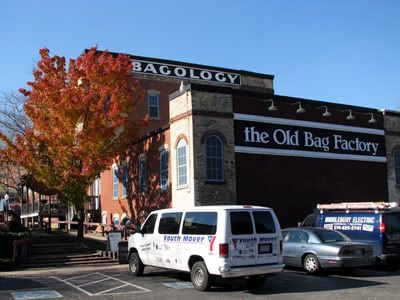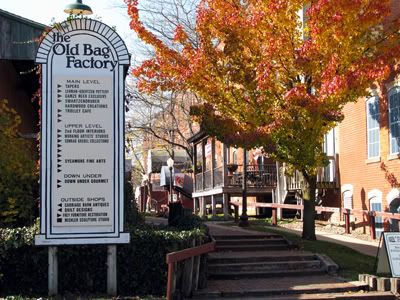 Two views of The Bag Factory as it exists today. Photos by Dave Zollinger.